EWI Open Data: an experimental platform
An experimental platform that is the base of a digital infrastructure for publishing and consuming data and sharing knowledge based on an Open Data framework.
Architecture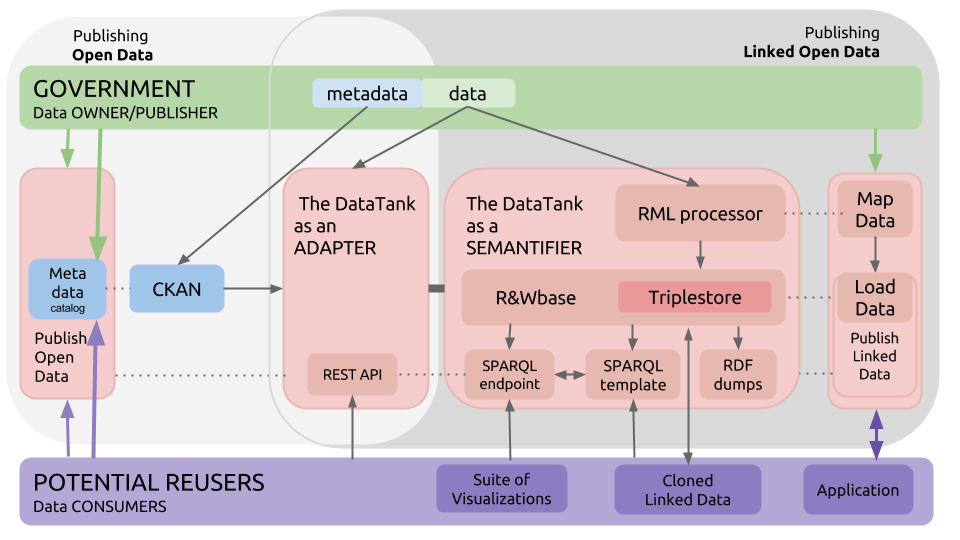 Use cases
Academic Use case
Tool supporting exploratory data analysis of Flemish Universities and their research metadata.
Data Journalism Use case
Tool supporting journalistic data analysis, visualization and storytelling processes.
Government Use case
Tool supporting finding contact information or services of Flemish local and central government administrations.